The high quality of intermodal logistics services in the MIKO Group is possible due to our long-term partnership with many well-known transport companies. We constantly ship containers at ports around the world, which makes us especially flexible in solving problems of any complexity. We also offer the most cost effective and fastest solutions – combining maritime and rail logistics.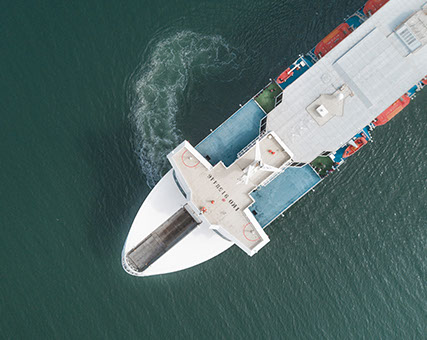 Intermodal logistics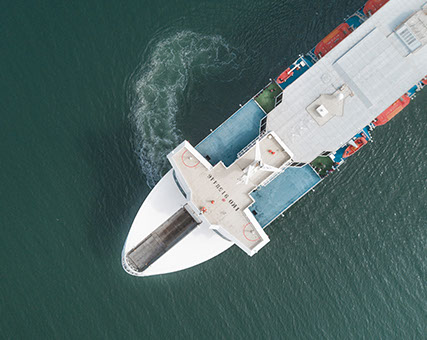 Organization of intermodal transport is one of the specialties of MIKOTeam. We deliver equipment, raw materials and consumer goods to our customers from anywhere in the world. In addition to standard containers, we also work with refrigerated trucks and flexi tanks, which allow us to transport temperature-controlled cargo and liquids. MIKO Group is a company with vast experience in the transport of dangerous goods, therefore intermodal transport of goods also includes work with ADR. Intermodal transportation is becoming a trend in logistics around the world and in Ukraine. The combination of road and container transport by sea and rail provides more opportunities for expanding the geography of transportation and taking care of the environment. The use of intermodal solutions reduces the negative impact of transport on the environment and carbon dioxide emissions into the atmosphere by several times.
Main features of intermodal transport
Wide and flexible geography of transportation: intermodal logistics connects all continents.
The ability to transport any type of cargo: from huge machines to fluids in flexi tanks.
Transport for any budget and task: multimodal transportation of goods is container transportation by sea, railway transportation of goods, and air delivery of goods.
What determines the cost of intermodal transportation?
The cost of intermodal transportation depends primarily on the type of transport. Traditionally, air transportation is the most expensive, sea transportation is optimal in terms of cost, and rail transportation is relatively inexpensive. Distance and route matter: the more modes of transport are used, and the longer the distance, the more expensive the transportation.
Why is it worth ordering intermodal transportation of goods?
3 reasons for intermodal logistics:
Environmentally friendly. Carbon dioxide emissions and negative impact on the environment are reduced significantly when using sea and rail transport.
Profitable. For many destinations, intermodal solutions have better prices.
An excellent solution to complex logistics problems. Long distances, difficult routes, delivery of oversized and chemical goods from another continent - all this becomes possible with intermodal logistics.
Transport logistics of intermodal transportation is a continuous control over all elements of transportation. The combination of several modes of transport and many factors affecting consistent transportation require the constant attention of professionals. MIKO Group specialists monitor the transportation 24/7 24/7. We regularly inform our clients about the location of the cargo. The extensive experience of managers and logisticians determines the reliability and hassle-free delivery. Order intermodal transportation at MIKO Group: intermodal@miko-transport.com.ua. We can offer any type of intermodal transport, and we develop a comprehensive solution especially for you!